Akela meets "Little Red Riding Hood"
IN 1960, John Steinbeck set off in his camper on a 16,000 kilometre trip with his poodle Charley. The outcome was his best-seller, Travels with Charley: in search of America.
That was the inspiration for this blog. But instead of a poodle, the travelling companions are Akela, the Wolf, and Kenya, a Staffordshire Terrier.
They have stayed in hotels and guest houses, and have visited a number of schools where kids have learnt about wolves. This photo was taken at Bredasdorp Primary School where a pupil dressed up as Little Red Riding Hood. (Read more below.)
About: Travels with Charley in Search of America
Extract from The Literary Encycopedia; by Cecilia S. Donohue, Madonna University.
Published in 1962, Travels with Charley in Search of America was John Steinbeck's last important full-length work before his death six years later. While Steinbeck was best known throughout his career as a writer of fiction, most notably for The Grapes of Wrath, Of Mice and Men, and East of Eden, this memoir, chronicling his trek across the United States with his French poodle, became a national best-seller.
Readers can discern common threads amidst Steinbeck's observations on the American people and his concerns about America's future as he crosses the continent. Much has changed in America over the four decades since Travels with Charley's publication, yet many of Steinbeck's statements seem prophetic for their time and extremely relevant for ours.
What inspired Steinbeck to venture out on such a trip, which began in the fall of 1960, when he was just short of his 60th birthday? Within the first few pages of the book, he explains, "I had not felt the country for twenty-five years." Considering his reputation as a sharp observer of the United States as both a socio-historical macrocosm and a microcosm of vividly drawn characters, we can understand such sentiment as a prime motivator. His rationale also includes elements of confession; he openly addresses the physical excesses of his life. Although he does not depart on his journey without a fully stocked bar, he nonetheless leaves readers with the impression that this trip will serve as a sort of purgation of the masculine, creative soul.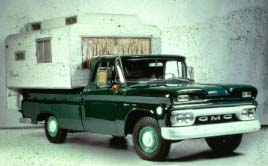 His transportation is a camper, christened Rocinante, named after Don Quixote's steed. While this suggests that Steinbeck may have first ventured out with a view to tilting at windmills (as the narrators of several of his previous works did), the overall tone of this prose proves otherwise. Steinbeck makes his observations, expresses his opinions, and draws his own conclusions, but rarely, if ever, does he present a prescription for the societal woes and wrongs he witnesses. He also underscores the personal, subjective nature of his impressions, making it clear to readers that he is creating his own reality of America in this writing: "What I set down here is true until someone else passes that way and rearranges the world in his own style." Implicit in this statement is that everyone has to create his/her own reality, based on individual knowledge and experience.
"What sort of dog is that?"
This is a frequent question… or… "Aww, cute, I want one too."
Akela is a nine year-old gray wolf (Canus Lupus). She is not a dog. Dogs are a sub species – Canus Lupus Familiaris. Wolves are magnificent, spiritual creatures – remember, God created the wolf; man made dogs! And no, it's unlikely you do want one as a pet because you have to adopt your lifestyle to suit her, she doesn't just adapt and fit in as dogs do.
You'll have to come back to learn more about wolves… there is so much to tell.
What we will show you here
In words, photos and videos we'll share exciting experiences visiting different places and meeting interesting people in our travels.